Save
南灣 第01座
Others
Bay Window Area 16 ft²
Balcony Area 51 ft²
Utility Platform Area 25 ft²
with Maid's Room
Property Details of LARVOTTO TWR 01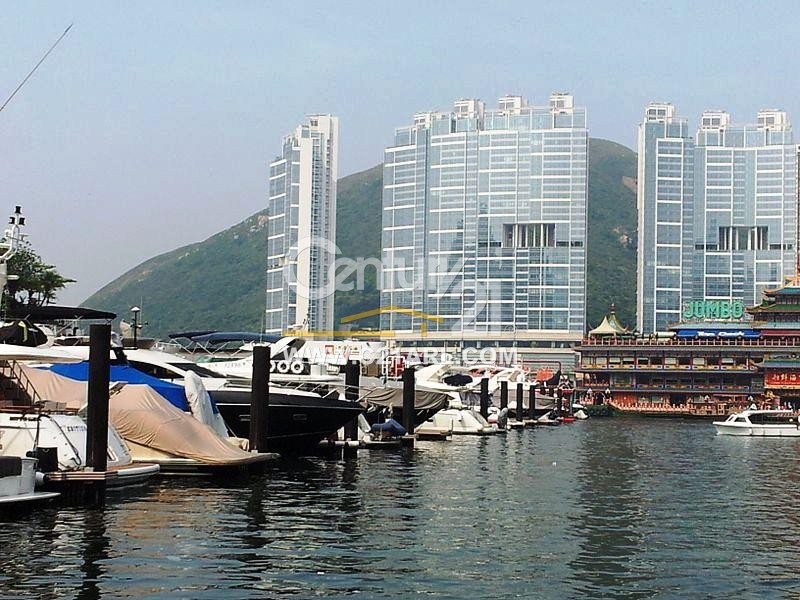 Larvotto is an estate in Hong Kong, developed by Sun Hung Kai Properties, Kerry Properties and Paliburg Holdings, built and sales by Sun Hung Kai and managed by Kerry. Construction area is 180,000 square feet, nine buildings and a total of 715 tenement. Located in 8 Ap Lei Chau Praya Road, Southern District,H ong Kong. The opposite of Sham Wan,it get the occupation permit at the end of April 2011.

The shape of the Larvotto is a 320-meter sleek yacht-shaped design, one of the landmarks in the region. Its unique design was awarded International Real Estate Award, The best building of Hong Kong (Skyscraper) and Highly commended award, which organized by International Real Estate Organization, Bloomberg and Google.

Larvotto is located in East Ap Lei Chau,Hong Kong Southern District, next to the Aberdeen Channel. Close to The Aberdeen Marina Club, Ocean Park. Tower 1 and 2 can overlooking to Repulse Bay, Stanley, and other scenery. Near Marinella, Sham Wan Towers, South Horizons, Bel-Air and other well-known estates.

Before the project was officially named, it was called as Seaview Leighton Hill, because this is another project Sun Hung Kai Properties, Kerry Properties and Paliburg Holdings cooperate again after Leighton Hill. The English name "Larvotto" naming ideas is from western Europe Monte Carlo famous La Futuo Beach (Larvotto Beach). The Chinese name "南灣" naming ideas is from South Bay Beach,Hong Kong Island. Its also one of the richest residential areas in Hong Kong.

Residential flats start at 7/F, every flats have terrace and high ceilings which about 3.3 to 3.5 m. Some of the special units have swimming pool and roof.

Larvotto have 9 towers(no tower 4), and divided into three parts.

Tower 1,2: Each floor 2 flats, between 2,363 to 2,545 square feet.
Tower 3,5,6,7: Each floor 3 flats, between 990 to 1,998 square feet.
Tower 8,9,10: Each floor 4 flats, between 591 to 1,338 square feet.
Its Club House name Club Voyage,150000 square feet. In addition to the basic facilities and ample space for leisure, it also including private yacht services, training coach services, indoor and outdoor swimming pool, multipurpose playground, karaoke OK, entertainment rooms, spa rooms, advanced sea view restaurant, two ballrooms and three gardens. Also Larvotto has a pet park for households that have pets. A kindergarten is operated by Kindergarten Baoshan.
Aberdeen

Aberdeen is an area and town on the Hong Kong Island in Hong Kong. Administratively, it is part of the Southern District. Aberdeen Harbour is a harbour between Aberdeen and Ap Lei Chau. The name 'Aberdeen' can refer to the areas of Aberdeen, Wong Chuk Hang and Ap Lei Chau, but it is more often used to refer to the town only. The population is approximately 60,000.

Aberdeen is famous to tourists for its floating village and floating seafood restaurants located within the Aberdeen Typhoon Shelters. The Tanka people are generally associated with the fishing industry, and there are also several dozen expatriates living on boats in the harbour.